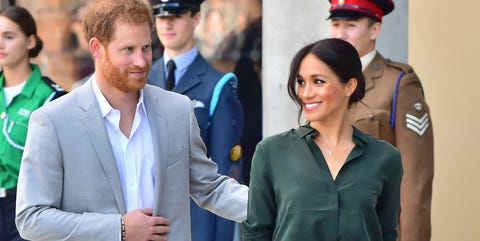 Getty ImagesSamir Hussein
Meghan Markle and Prince Harry are in the literal middle of their first full-fledge royal tour of Australia, Fiji, Tonga, and New Zealand. But sources tell TMZ that the royal couple is already thinking about their next tour to the U.S. and have decided to push back the date a couple months.
Harry and Meghan were first rumored to be planning a tour of multiple cities including New York City, San Francisco, and Washington, D.C. for spring 2019 in July. Now, TMZ reports, it'll be fall 2019, so Meghan will have time to adjust to motherhood (and Harry fatherhood) after giving birth next spring. Their baby will join them too though, proving good things come to those who wait.
Advertisement – Continue Reading Below