Venezuela's intelligence service has taken away two prominent opposition leaders in the middle of the night, according to their families.
Leopoldo Lopez and Antonio Ledezma were already under house arrest when they were apparently detained in the early hours of Tuesday.
It comes a day after a controversial vote to give the country's president Nicolas Maduro sweeping new powers that many fear will turn his tight grip on the country into a full-blown dictatorship.
"12:27 in the morning: the moment when the dictatorship kidnaps Leopoldo at my house," Mr Lopez's wife Lilian Tintori wrote on Twitter.
She posted a video that showed armed men putting a man, who appears to be Mr Lopez, into a car.
"They just took Leopoldo away. We do not know where he is or where they are taking him," she added.
The vehicle has 'Sebin' written on it – the acronym for the country's intelligence agency.
Antonio Ledezma's son Victor also posted a video which he said showed his father being detained.
Mr Ledzema was moved from prison to house arrest two years ago after being jailed over charges of leading a coup.
Mr Lopez was granted house arrest just last month after three years inside.
At least 10 people were killed in protests over the vote on Sunday – with explosions, rubber bullets and tear gas fired on the streets of the capital Caracas.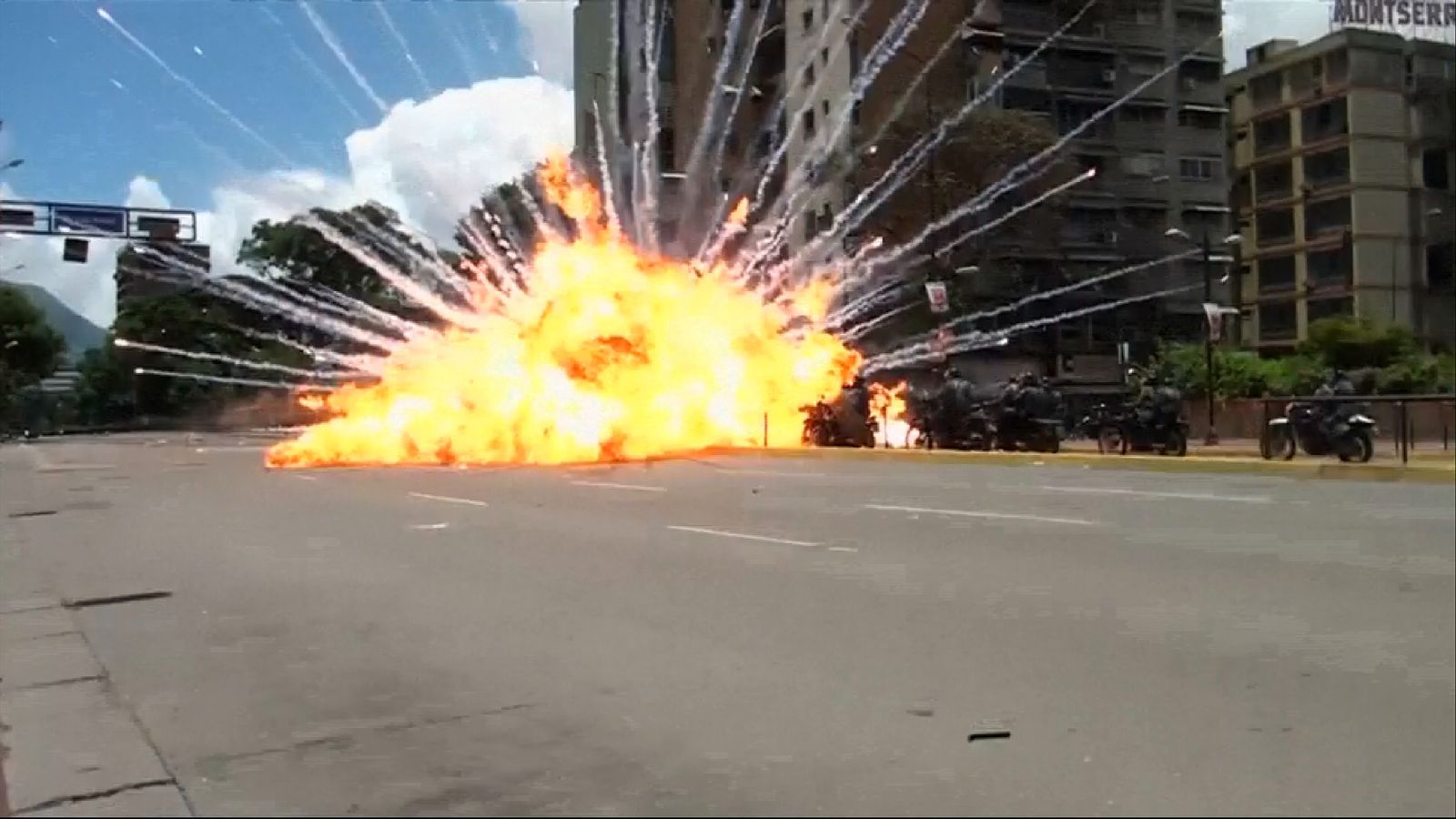 The poll rubber-stamped an assembly that would give Mr Maduro virtually unlimited powers – including the ability to change the constitution.
The vote was boycotted by most people and opposition parties did not take part, but officials claimed a turnout of more than eight million.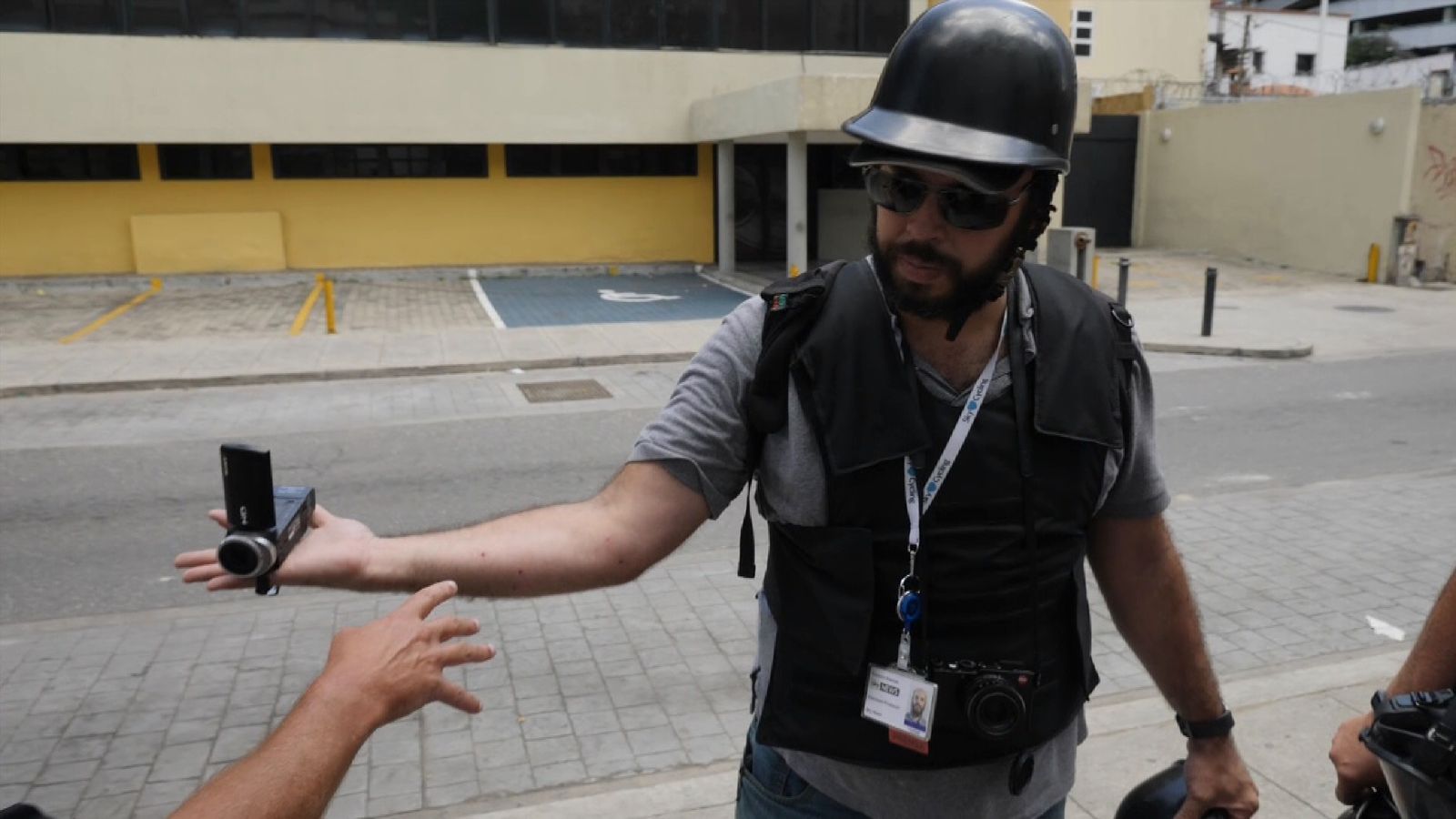 :: Analysis – Venezuela is beginning to resemble a war
Opposition figures and foreign governments – including the UK and the EU – dismissed it as a sham.
US treasury secretary Steven Mnuchin described the election as "illegitimate" and said it was proof that Mr Maduro is a "dictator who disregards the will of the Venezuelan people".
America imposed financial sanctions on the South American country, with Mr Maduro saying it showed Donald Trump's "desperation and hate".
Mr Maduro said the vote was for "a power that's above and beyond every other" and pledged to put "criminal" opponents in jail.
The oil-rich country has seen living standards slump in recent years, with people unable to get basic items, and malnutrition has become a problem.
More than 120 people have been killed in four months of protests.