Brett Kavanaugh's path to the Supreme Court is looking rocky.
Accused of sexual assault, his friends and former colleagues are now mounting a united defence, painting a portrait of an innocent family man.
In Washington, at a last-minute news conference, a line of 75 women walked onto the stage to share their warm memories of Donald Trump's Supreme Court pick.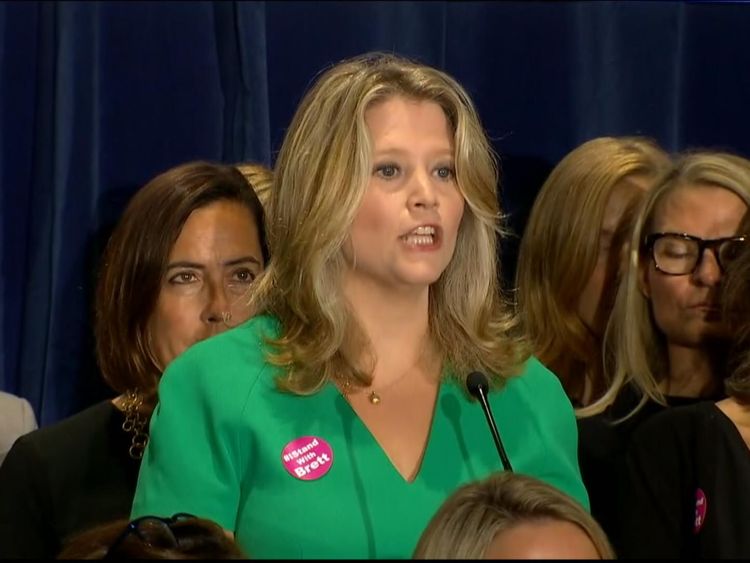 Sara Fagen recounted seeing Mr Kavanaugh on 9/11 and described how he made sure she got home safely.
"Running into him that day was a gift," she told the room.
One woman's voice appeared to break as she recalled how Mr Kavanaugh had supported her family and played baseball with her children. All described him as a man of high moral integrity.
But their defence did not stop there.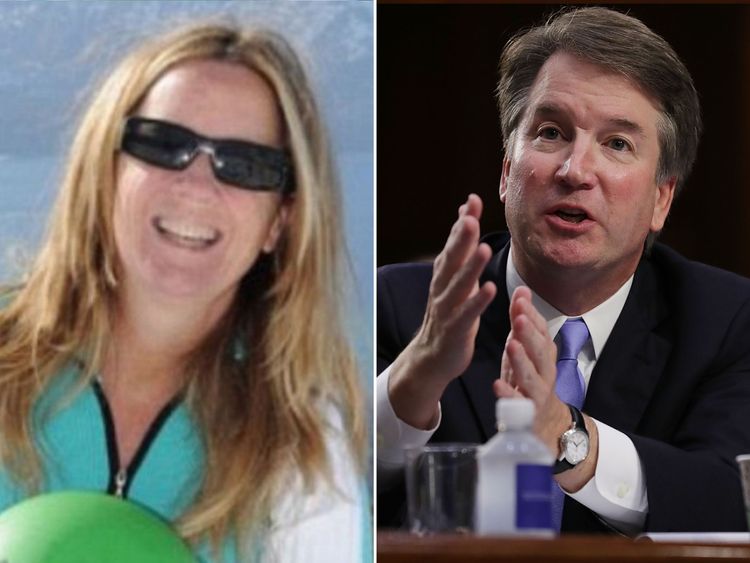 The women also questioned the claims of his accuser. Some suggested they were "inconsistent" with the man they knew. Others said they were simply "false".
I asked Ms Fagen what evidence she had to support that claim.
"We know because Brett Kavanaugh is a good man," she said.
Christine Blasey Ford, a professor who is now known as Mr Kavanaugh's accuser, has firmly entered the fray.
Decades after another academic, Anita Hill, was grilled on Capitol, Dr Ford is also receiving some tough treatment. Her lawyers say she has received death threats.
The Republicans know they cannot be seen to vilify her. Democrats must be careful not to overtly politicise her. It is too late for that in some people's eyes.
But the gloves are already off.
After a restrained week, Donald Trump has changed course, questioning why she did not report the allegations to the FBI 36 years ago if they were "as bad as she says".
I have no doubt that, if the attack on Dr. Ford was as bad as she says, charges would have been immediately filed with local Law Enforcement Authorities by either her or her loving parents. I ask that she bring those filings forward so that we can learn date, time, and place!

— Donald J. Trump (@realDonaldTrump) September 21, 2018
Next week could be a defining moment for more than just Mr Kavanaugh.
The president is no longer holding back, despite the potential political risk in the Supreme Court and ahead of the midterms.
It appears some of Mr Kavanaugh's former friends, colleagues and workers are also willing to take the plunge.
Without an investigation, no one knows what really happened that night, but parts of America may have already have decided.