Donald Trump's nominee to the Supreme Court has slammed the president's attacks on the judiciary saying they were "disheartening and demoralising". 
Judge Neil Gorsuch, who was nominated by Mr Trump to the nation's highest court last week, made his comments after the president accused an appeal court considering his immigration and refugee ban order of being "so political".
Mr Trump also hit out at district court judge James Robart's decision to block his executive order to ban residents of seven Muslim-majority countries from entering the US.
In one tweet, Mr Trump described Mr Robart as a "so-called judge" and referred to his ruling as "ridiculous".
In a series of tweets, the President said: "The opinion of this so-called judge, which essentially takes law-enforcement away from our country, is ridiculous and will be overturned!
"What is our country coming to when a judge can halt a Homeland Security travel ban and anyone, even with bad intentions, can come into US?
"Because the ban was lifted by a judge, many very bad and dangerous people may be pouring into our country. A terrible decision."
Mr Gorsuch hit out at Mr Trump during a meeting with Connecticut Democratic Senator Richard Blumenthal.
Mr Blumenthal, a former state attorney general, said Mr Gorsuch described the President's comments about the judiciary as "demoralising and disheartening".
He said he had told the judge he would need to condemn Mr Trump's attacks on judicial independence publicly.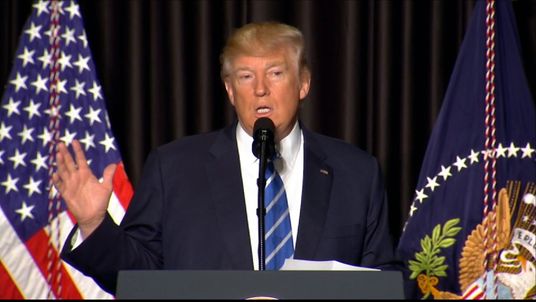 "It needs to be a strong condemnation and that kind of public condemnation is important to establish his independence," Mr Blumenthal said. "Otherwise, the American public will conclude that he is more likely to be a rubber stamp."
Mr Trump has criticised the court that is deliberating his immigration and refugee executive order, telling a group of police chiefs that it was "done for the security of our nation".
He quoted text from immigration law that he said gave him the power to enact the ban, calling it "beautifully written" and "a bad high school student would understand this".
He went on: "Courts seem to be so political and it would be so great for our justice system if they would be able to read a statement and do what's right.
"And that has to do with the security of our country, which is so important."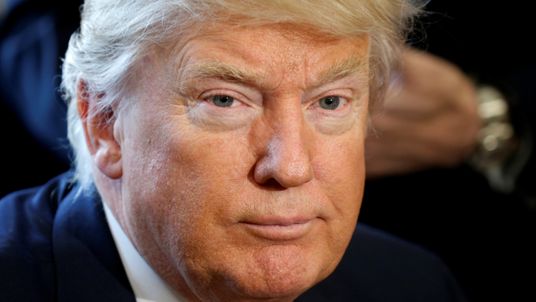 The president has repeatedly said people are "pouring in" since the ban was put on hold and suggested that blocking the order would be dangerous for US citizens.
On Wednesday morning he tweeted, "Big increase in traffic into our country from certain areas, while our people are far more vulnerable, as we wait for what should be EASY D!"
The administration has not provided any information to support his claims.
Meanwhile, The US Senate confirmed Jeff Sessions as Attorney General on Wednesday, despite fierce debate about his civil rights record and Democratic concern over whether he serves as the nation's top law enforcement officer independent from the President.