Sergei Lavrov probably can't believe his luck.
On Tuesday night Donald Trump fired FBI director James Comey, the man in charge of investigating whether Trump's campaign colluded with Russia to swing the election.
On Wednesday morning Russia's foreign minister finds himself in Washington meeting both Donald Trump and his secretary of state Rex Tillerson.
Lavrov actually laughed when he was asked about the Comey dismissal at a press conference.
A cartoonish expression of false shock on his face, he turned back to the reporter and said: "He was fired? You're kidding? You're kidding!"
:: Trump says Comey 'was not doing a good job'
As a guest on US soil, it was astonishingly disrespectful to make a joke about such a serious matter, particularly as American intelligence services have already concluded that Russia meddled in the November elections in an attempt to help Donald Trump become president.
A rather dumbfounded Rex Tillerson watched the exchange, clearly uncomfortable.
The two men then left to "resume dialogue" about Syria and Ukraine behind closed doors.
Of course the optics of these long-planned meetings are terrible for Trump and an absolute gift for Moscow.
But more concerning is that Trump doesn't seem to care about how things look anymore.
Even the White House letter to Comey justifying his firing seemed to have been written with little thought for logic or clarity, confusingly pointing to Comey's handling of the investigation into Hillary Clinton's emails, then bringing up the FBI's investigation into the Trump campaign.
And no one could really believe that the argument "the Democrats don't like Comey either" would actually provide cover for what, on its face, appears to be an attempt to diminish the only Russia-Trump campaign investigation that threatened to actually make progress.
:: Did Trump fire FBI chief to cover up Russia?
In this context, meeting Lavrov at such a sensitive time is yet more evidence that President Trump has abandoned all pretence of caring for accepted standards in public life.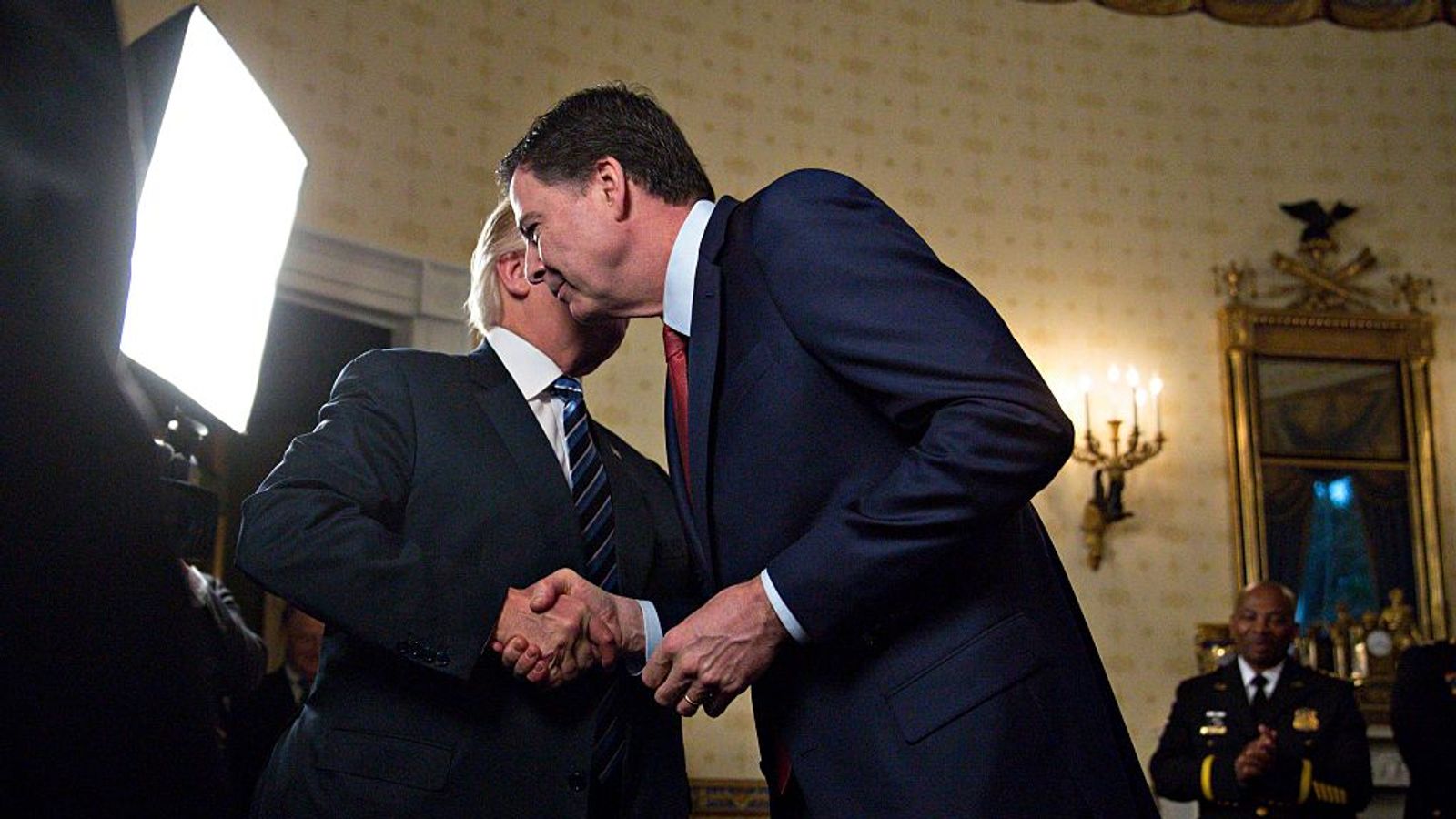 It is also evidence that there is not much Trump won't do to ensure his own survival, and as such, is man who might not reflexively act in the best interests of the people who elected him.
We shouldn't be surprised at any of this.
As a candidate Trump often boasted how his father taught him to be a "killer" and a "king" in all areas of life.
Even on Wednesday, the White House is spinning those qualities as "decisive leadership" on Comey.
But the impulse to dominate and destroy those who threaten or question him also makes Trump vulnerable to distraction and exploitation.
I imagine this suits Russia very much.
Mr Lavrov will be smiling all the way back to Moscow.