South Africa's credit rating has been downgraded to junk status as the country remains in the grip of a damaging political crisis.
Standard & Poor's (S&P) announced after South Africa's markets closed for business on Monday that it had cut its rating, citing risks to the economy from a controversial reshuffle of top government roles by President Jacob Zuma.
The rand tumbled in value against a basket of global currencies last week when respected finance minister Pravin Gordhan was stripped of the position.
The reshuffle was seen as a result of bitter differences at the heart of the African National Congress government over plans to redistribute wealth to the country's black minority.
While the populist agenda has received support in a country long associated with deep inequality, it has also sparked warnings that it would risk South Africa losing the confidence of international investors.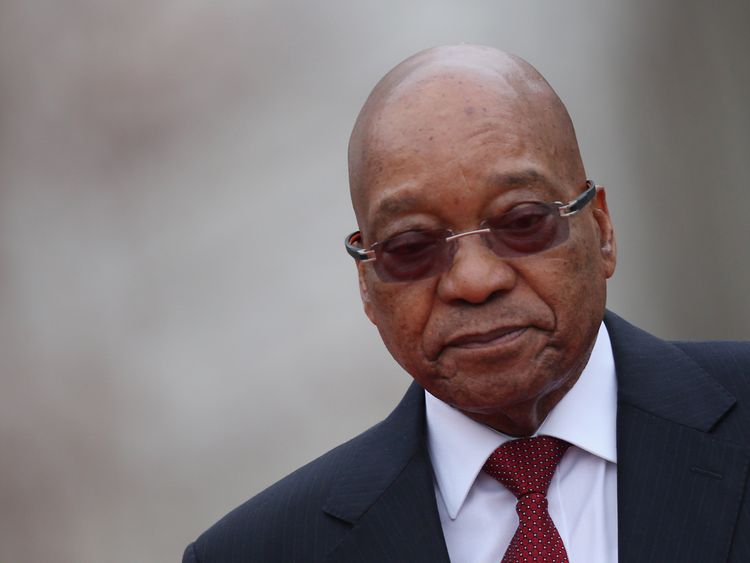 Credit ratings are important as they are seen as a confidence barometer in a country's economy.
Scoring national governments on how credit-worthy they are helps determine the interest rates countries pay to borrow money.
The decision by S&P resulted in a further weakening of the currency and government bonds.
The agency said: "The downgrade reflects our view that the divisions in the ANC-led government that have led to changes in the executive leadership, including the finance minister, have put policy continuity at risk."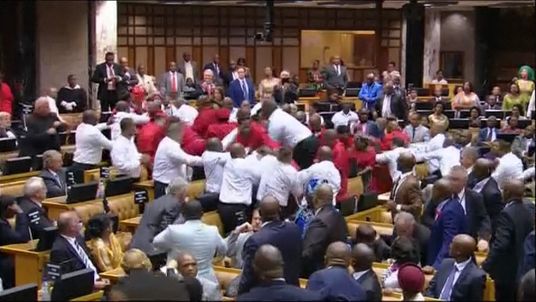 It said the move – to BB+ but with a negative outlook – reflected its view that political risks will remain high this year, and that "policy shifts are likely which could undermine fiscal and growth outcomes more than we currently project".
Mr Zuma's plans are threatening to split the ANC. Farm seizures without compensation, seen in Robert Mugabe's Zimbabwe, are among the measures being openly considered.
Opponents – who now include Mr Gordhan – accuse the president of becoming authoritarian.
A coalition of unions and opposition parties staged a protest in Pretoria on Monday holding placards reading "no to state capture" and "defend our democracy".
South Africa's economy is barely growing and has an unemployment rate of more than 26%.
The new finance minister Malusi Gigaba told a news conference after his appointment, saying: "The ownership of wealth and assets remains concentrated in the hands of a small part of the population. This must change."