A sheep who got her head stuck in a traffic cone was among the most unusual animal rescues of 2016, according to the RSPCA.
The ewe was spotted in a Hertfordshire field in early December and was unharmed when the cone was removed by RSPCA inspectors.
Other strange animal rescues include a seagull which turned orange after falling into a vat of cold tandoori curry in Newport.
The bird needed a good clean afterwards but was otherwise unharmed.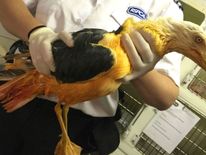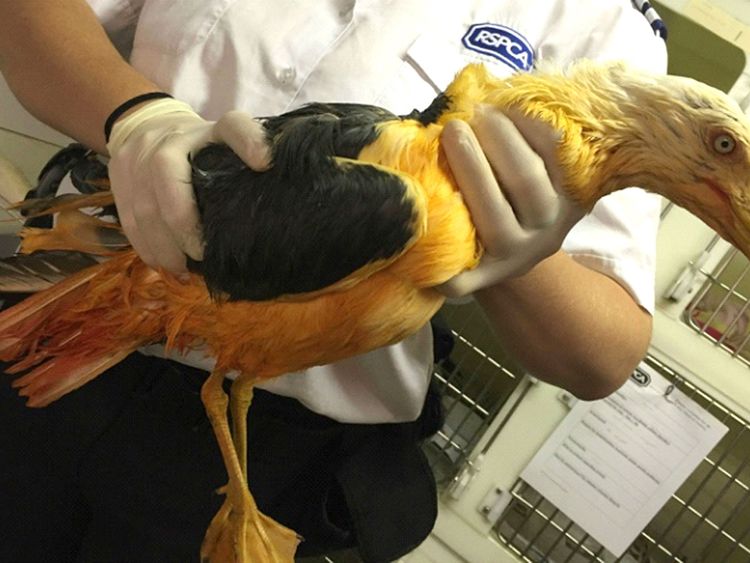 Another rescue involved a two-year-old corn snake named Vecky, which was discovered trapped in its owner's vacuum cleaner in York three months after going missing.
According to the RSPCA other unusual rescues of 2016 have included:
:: A cat who was accidentally 'posted' from Cornwall to West Sussex after she climbed into a box of second-hand CDs and DVDs. Cupcake survived her 260-mile journey and was later reunited with her owners.
:: A horse that got stuck 'straddling' a footbridge, with three legs hanging from one side and one leg hanging off the other. Vets managed to pull the spreadeagled horse to safety. She was not seriously hurt.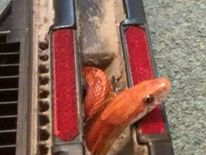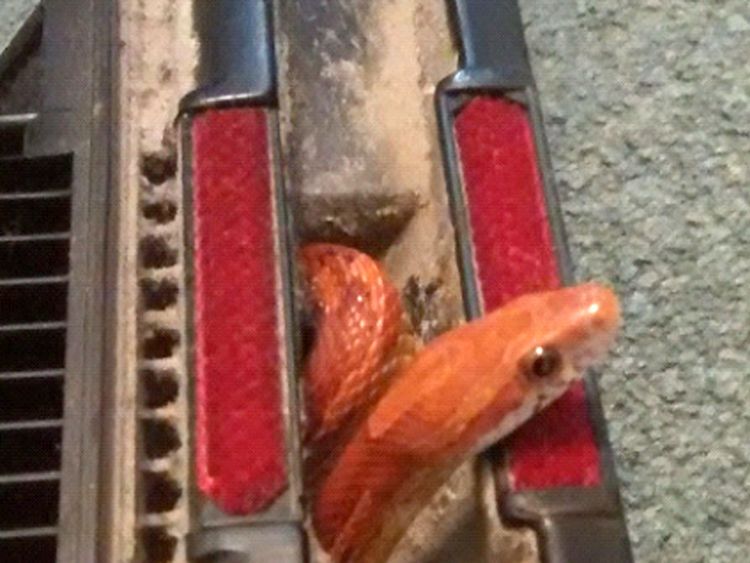 :: A five-month-old schnauzer called Juno was rescued by fire services when she wedged her head between two bars of a fence in Manchester in March.
:: In October a tabby called Maggie May had to be freed by an engineer using a car jack when she got wedged under a stairlift at her home in Kendal.
:: Rescuers had to saw through garden decking to free a podgy toad who got stuck between the gaps in the plants with his legs and bum sticking in the air. He was returned to a nearby garden pond.
:: A cow that got its head stuck in a metal feeder in Wythenshawe Park in Manchester in July had to be freed by a fire and rescue team using cutting equipment.