Seven people have been hanged at Kuwait's central prison, the country's state news agency has said.
Five men and two women from five nations were hanged for offences including murder, kidnapping and rape, KUNA reported.
Former nanny Jakatia Pawa was hanged despite "all efforts to preserve her life, including diplomatic means and appeals for compassion", according to a Philippines government spokesman.
Ms Pawa was convicted in 2008 of killing her employer's daughter.
Her brother, Philippines Air Force colonel Gary Pawa, said his sister called in the early hours of Wednesday, crying as she informed him of her scheduled execution.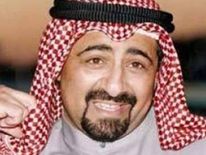 Ms Pawa asked her brother to take care of her two children, he said.
Migrant workers such as Ms Pawa are over-represented in death penalty and execution statistics across the Persian Gulf, where they frequently suffer from a lack of legal representation and may be deprived of a court translator.
A prince in the ruling Al-Sabah family was also hanged, in what appeared to be the first execution of a member of the royal family in the Gulf state.
Sheikh Faisal Abdullah Al-Jaber Al-Sabah was sentenced to death in 2010 for shooting dead his nephew. He worked as a captain in the Kuwaiti army at the time of the murder.
Also executed was Nasra al-Enezi. She was convicted of setting fire to a wedding tent the previous year after her husband took a second wife.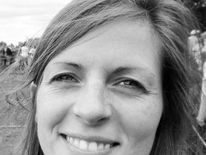 The blaze killed more than 40 women and children inside.
The killings are part of a ramping up of executions in the Persian Gulf, where Bahrain recently broke a seven year "pause" of executions with the killing by firing squad of three men.
Executions in Saudi Arabia were also "significantly higher" in 2015 and 2016, according to death penalty campaign group Reprieve.
The group says it is "alarmed" that Kuwait plans to make sixteen-year-olds eligible for execution.
"We are witnessing a disastrous resurgence in executions throughout the Gulf," Reprieve deputy director Harriet McCulloch said.
"Those executed [across the region] include young people who were children when they were arrested, political protesters, and people who were tortured into bogus 'confessions'."
Ms McCullouch added influential governments such as the UK must call on the region's governments to halt executions.
"This sweeping and illegal use of the death penalty has nothing to do with justice or the rule of law," she said.