Twenty people were left stranded 65 feet off the ground after a rollercoaster broke down at a theme park on Australia's Gold Coast.
Firefighters were sent to rescue the passengers, who were left trapped on the Arkham Asylum ride at Warner Bros Movie World for more than an hour and a half.
At the time temperatures at the theme park exceeded 30C.
The breakdown happened just before the thrillseekers reached a drop on the attraction, which can reach a top speed of 85km/h (52mph).
The incident comes three months after an accident on a ride at nearby theme park Dreamworld, which killed four people.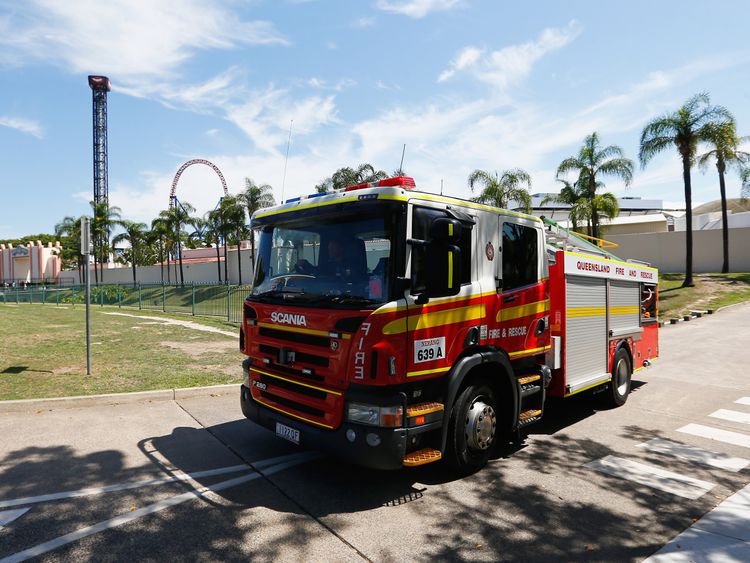 Queensland Ambulance Service official Paul Young said none of the trapped passengers at Movie World needed medical treatment.
He said: "They all looked a bit flushed and a bit hot as you would imagine, sitting in the sun."
Four passengers were lowered from the ride in a cherrypicker, while others were evacuated via a ladder platform.
In a statement, Warner Bros Movie World blamed the stoppage on "a mechanical issue with the chain" of the rollercoaster.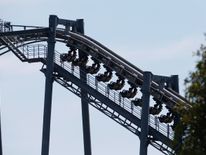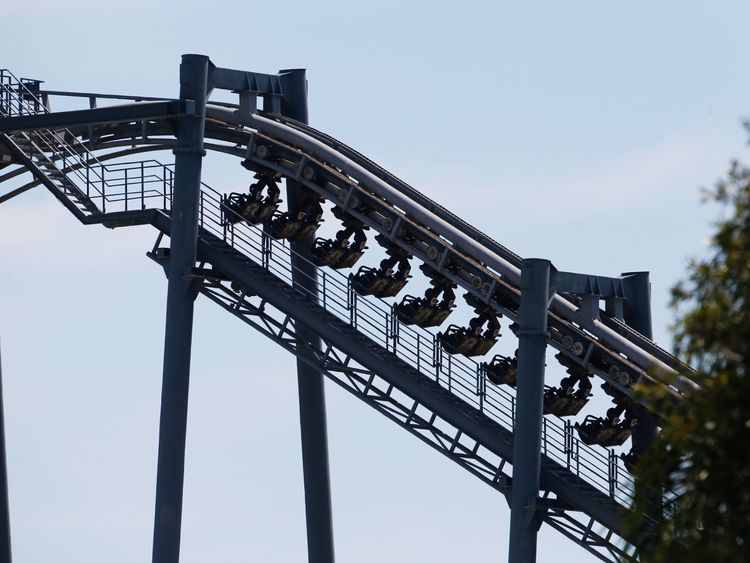 It said: "Due to the time required to reset the mechanical issue, we engaged the Queensland Fire Brigade to assist with the evacuation process.
"Our team and the fire brigade regularly train for this type of evacuation."
In November, the ride was cleared following a safety audit of Warner Bros Movie World.
The audit was ordered by Queensland government in the aftermath of the fatal accident on the Thunder River Rapids ride at Dreamland, which is less than four miles from Warner Bros Movie World.
Dreamland owner Ardent Leisure has announced that the ride will be demolished.