A Texas high school is on lockdown amid reports of an active gunman on the grounds.
Police are responding to reports of shots fired.
Galveston County Sheriff's Major Douglas Hudson did not give details of any injuries or deaths.
One student told Houston television station KTRK over the phone that a gunman came into her art class and started shooting.
The student said she saw a girl with blood on her leg as the class evacuated.
Parent Richard Allen told the station he arrived at the school soon after the shooting and reported seeing a number of victims being taken away in ambulances.
"My son said someone went into the art room and started shooting a lot of the kids," he said.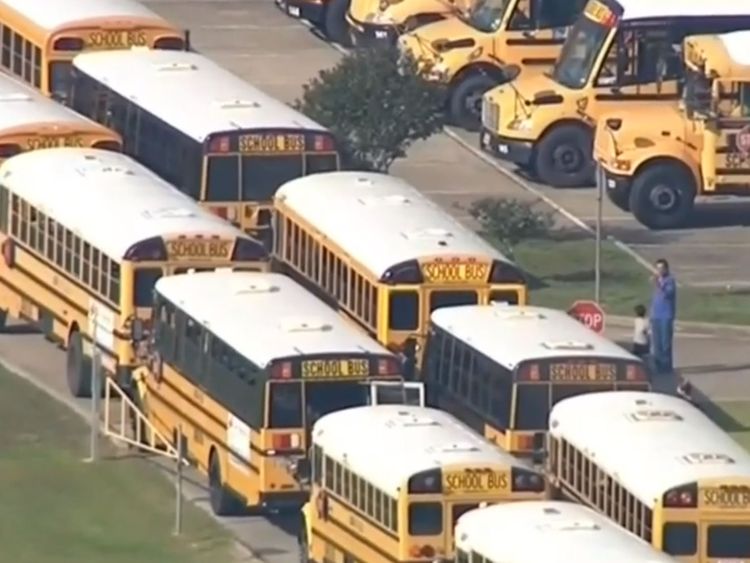 Authorities have not yet confirmed the reports.
The school district near Houston issued an alert saying Santa Fe High School was on lockdown.
Footage outside the school showed police escorting lines of students out of the building and searching them for weapons.
Santa Fe is a city of about 13,000 residents, 30 miles southeast of Houston.
More follows…