Qatar's foreign minister has used a visit to London to issue a scathing criticism of Saudi Arabia's interference in other countries.
The intervention comes amid mounting international concern about Riyadh's meddling in Lebanon.
Lebanese prime minister Saad Hariri resigned his post while visiting the Saudi capital – under what is thought to have been pressure from its government – in a move seen as direct interference in the delicately balanced politics of his volatile country.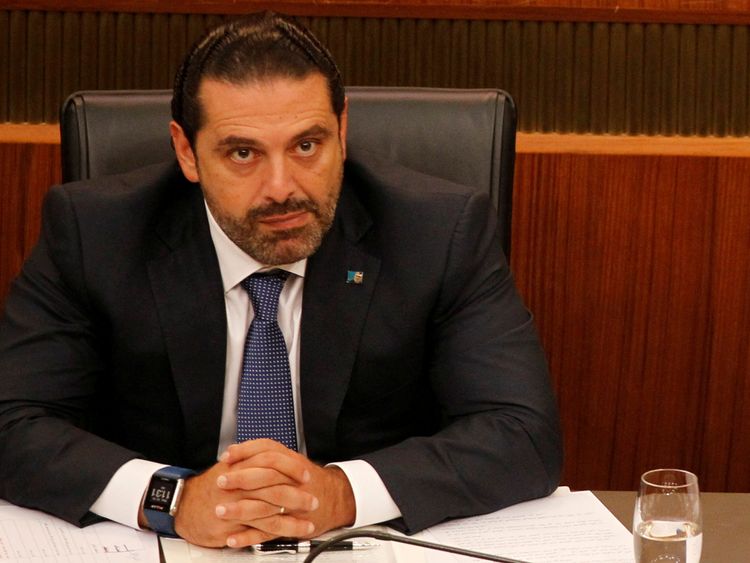 Mohammed Al Thani told Sky News: "There was a misjudgement. Lebanon has a unique nature, it has its own social contract to bring the Government together, all these policies we see the results are negative."
The foreign minister also lambasted the Saudi government for what he called a "humanitarian catastrophe in Yemen".
"The political process," he lamented, "is at a stalemate and we see the situation is becoming worse."
Saudi Arabia has fought a war in Yemen, largely from the air, against Houthi rebels who are backed by Iran.
Its planes have caused devastation and considerable civilian casualties. Food and medical supplies have been severely restricted and outbreaks of disease are claiming many lives.
Saudi Arabia is also leading a regional blockade of Qatar, accusing it of harbouring extremists.
Observers say Riyadh has lost patience with Qatar's maverick outlier foreign policy and is trying to force it back in line.
Saudi Arabia and Iran are locked in an escalating regional cold war which is causing mounting concern.
Mr Al Thani told Sky News the region must work towards averting any further escalation between its two great powers.
"We hope it will not happen but if we're talking about worst case scenario we have to put everything in mind and we have to prevent anything from happening," he said.
"We have to prevent any military confrontation from happening in the region."