An opponent of Vladimir Putin rushed to hospital with organ failure on the day he was supposed to fly to the US suffered "acute poisoning", his wife has claimed.
Vladimir Kara-Murza is once again fighting for his life – two years after another suspected poisoning nearly killed him.
He has been on a ventilator and undergoing renal dialysis after collapsing in Moscow on Thursday.
"His condition is critical but stable," said his wife Yevgeniya. "The official diagnosis is acute poisoning by an unidentified substance."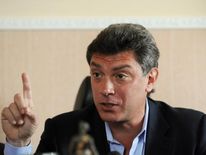 The activist's wife said laboratories in France and Israel were studying samples after tests in Russia revealed "nothing".
In a separate interview with The Independent, Mrs Kara-Murza added that her husband had been due to fly to the US on the day he was hospitalised.
No criminal case was opened after the 35-year-old suffered acute kidney failure in 2015.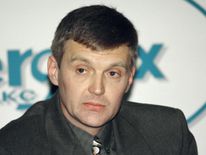 Mr Kara-Murza was an ally of late opposition politician Boris Nemtsov, who was shot dead near the the Kremlin two years ago.
In 2016 Chechen strongman Ramzan Kadyrov, a Kremlin loyalist, posted a video of Mr Kara-Murza and opposition politician Mikhail Kasyanov in the crosshairs of a sniper scope.
The post caused outrage.
The suspected attempt to kill Mr Kara-Murza follows the fatal poisoning of defector Alexander Litvinenko in 2006 and the mysterious deaths of other Russian opposition figures.