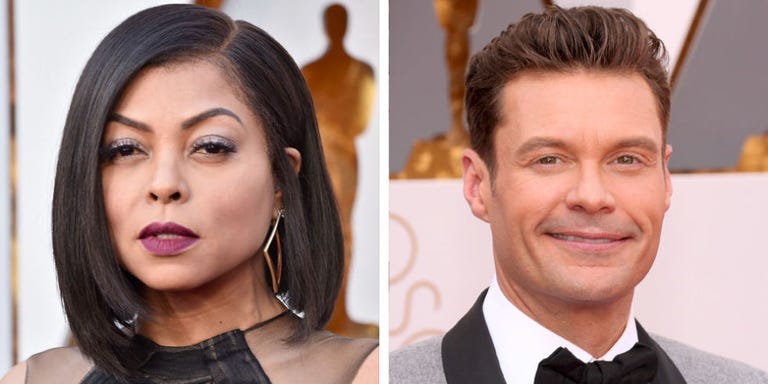 Frazer Harrison/Todd Williamson
Taraji P. Henson isn't afraid to speak her mind—and tonight was no exception.
It all started when Taraji met up with Ryan Seacrest on the Oscars red carpet. There's been a lot of talk about how stars would react to Seacrest tonight, following allegations of his sexual misconduct. Although Seacrest denies the allegations, it's a touchy subject in light of the #TimesUp movement.
Advertisement – Continue Reading Below
"The universe has a way of taking care of good people," she told Seacrest on E!. "You know what I mean?" She emphasized "good" and then touched his chin.
Later, during an interview with ABC, Taraji told the host exactly how she was feeling: much better post-Seacrest interview.
Advertisement – Continue Reading Below
People were quick to call out this not-so-subtle shade—and to no one's surprise, they loved every second of it: