A Japanese state primary school's decision to introduce designer uniforms costing more than £500 has provoked outrage among parents.
Taimei Elementary School said the introduction of the Giorgio Armani designed outfits will positively brand the 150-year-old institution and link it to its upscale Ginza district location.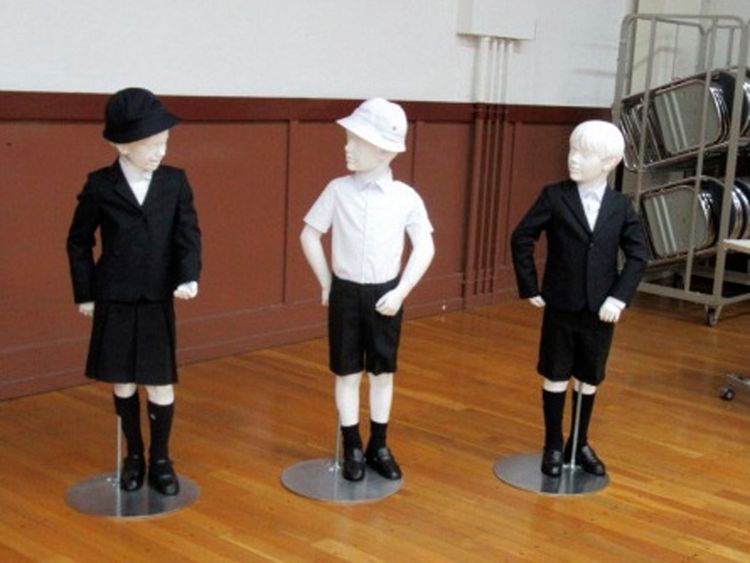 The school is based in an upmarket area of Tokyo known for its designer shops, with Armani's Japan head office located just 200m from the playground gates.
The dark grey tailored blazers and matching shorts or skirts, along with crisp white shirts and a black or white hat – all Armani-branded – cost about 80,000 Japanese yen (£525).
Additional extras, such as matching bags, can also be purchased pushing the price up to about 90,000 yen (£590).
Parents were not consulted over the new outfits, but were told in a letter sent out in November that pupils can wear the new uniforms from April, the start of the Japanese school year.
While the uniform is not compulsory, parents have complained to the local education board saying that peer-pressure among the children will compel them to purchase the outfits.
While public elementary schools in Japan charge no fees, additional expenses such as school lunches, trips and class equipment can add up.
When asked about the new uniform, one Ginza local said: "Armani is such an upmarket brand, commoners like us cannot afford it."
News of the school's decision to introduce the luxury Italian brand into the classroom has reached the Japanese parliament.
Finance Minister Taro Aso – a politician known for his tailored Savile Row-style suits – acknowledged that he thought the planned attire was "expensive for an elementary school".
In response to the criticism, the school's headmaster posted a short statement on the school website, admitting that the uniform announcement had not been well timed, and promising to provide further explanation.
Toshitsugu Wada wrote: "With humility, I take the criticism that explanation has been insufficient and not well-timed. I will go on explaining carefully to those concerned."
The burden of costly tuition is a hot issue for Japanese parents, with fees coming in once children start middle school.