South Korea's President will greet Kim Jong Un at the border when he arrives for the inter-Korean summit.
On Friday, Kim Jong Un will cross one of the most heavily militarised borders in the world for the historic talks, making him the first North Korean leader to step foot in the South since the Korean War 65 years ago.
President Moon Jae-in will greet his visitor at the military demarcation line in the demilitarised zone (DMZ), the chief of the South's presidential secretariat Im Jong-seok said.
It has been confirmed the dictator's sister, Kim Yo Jong, who made an impact during her visit to the Winter Olympics, will also be part of Mr Kim's delegation.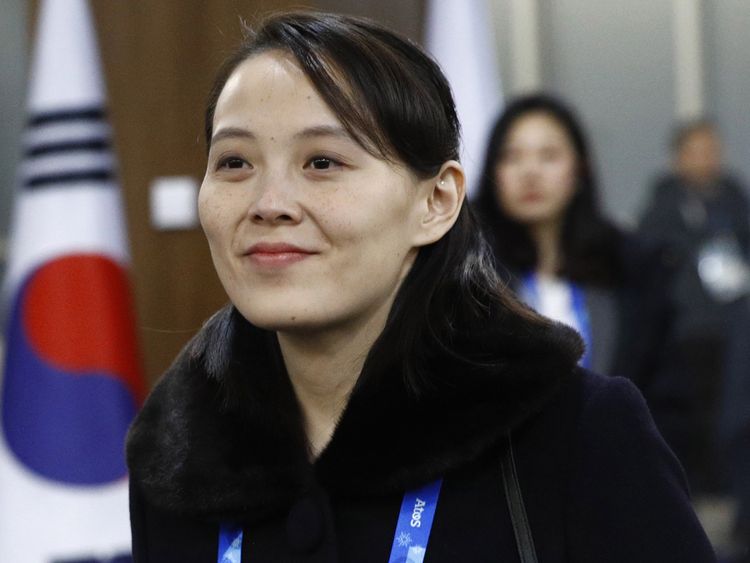 There will be three main topics on the agenda for the summit at Peace House: the denuclearisation of the Korean peninsular, routes to establishing permanent peace and the advancement of inter-Korean relations.
The meeting with President Moon will be the third Inter-Korean summit – and has been painstakingly choreographed in the hope of creating an atmosphere of engagement.
The leaders will sit precisely 2,018mm (2.018 metres) apart at a specially designed oval table to symbolise "the historic 2018 inter-Korean summit".
Photos will be taken on Mr Kim's arrival, a guestbook will be signed, and later the leaders will plant a tree together using soil from the North and South.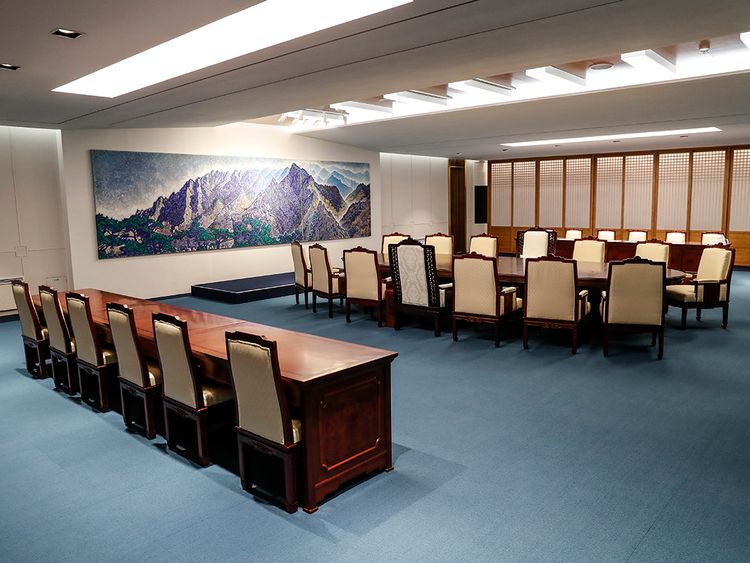 At the end of the day, they will eat a dinner of dishes dripping in meaning.
A potato rosti is being served in honour of Kim Jong Un's time at school in Switzerland and John Dory fish as a nod to President Moon's years living in Busan.
This is the first summit to be staged in the South. The talks in 2000 and 2007 were held in Pyongyang by Kim Jong Un's father, Kim Jong Il, but they failed to diffuse tensions.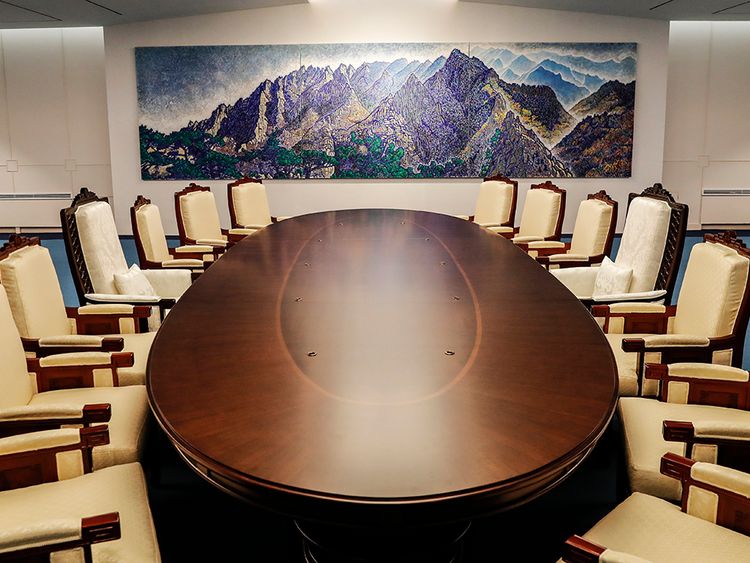 This time, Kim Jong Un's nuclear capabilities mean he comes to the negotiating table a more powerful player.
But Professor Moon Chung-in, who has advised the South ahead of all three summits, believes the time is right to talk.
"Economic vitality and prosperity are vital to his regime's survival, therefore he has got to talk, but he'll be able to negotiate in much better terms because now he has nuclear weapons," he said.
"The world is willing to give a lot to North Korea if North Korea gives up its nuclear weapons."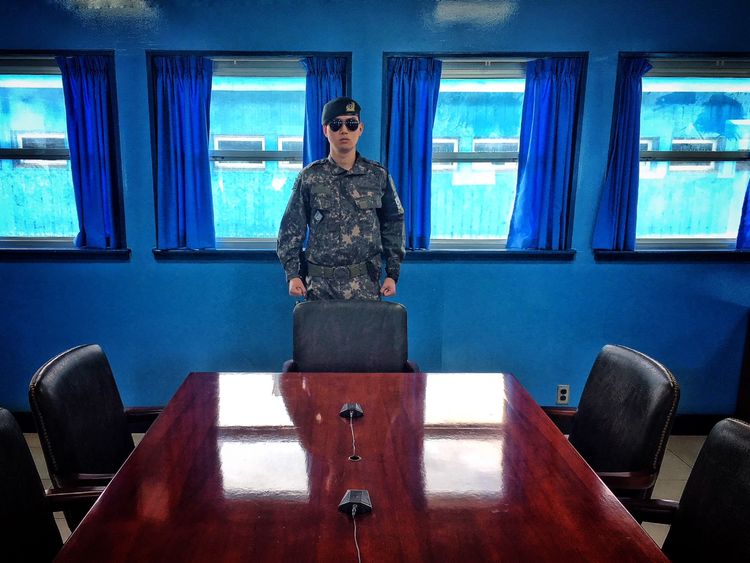 And there are signs of progress. Via state television, Kim Jong Un has announced he's freezing nuclear and intercontinental ballistic missile tests; the first telephone hotline between the Korean leaders has been set up, and Donald Trump is planning his own summit.
However, North Korea has made and broken promises before and experts fear that a breakdown of talks this time could have dangerous consequences.
Jenny Town, assistant director of the US-Korea Institute at the Johns Hopkins School of Advanced International Studies, told Sky News: "Last year, and up to the Olympics really, there was so much talk of military options and military actions I think a lot of us are very worried that this has become sort of a dichotomous game.
"It's either diplomacy or military and if you rule out one then you're left with fewer options."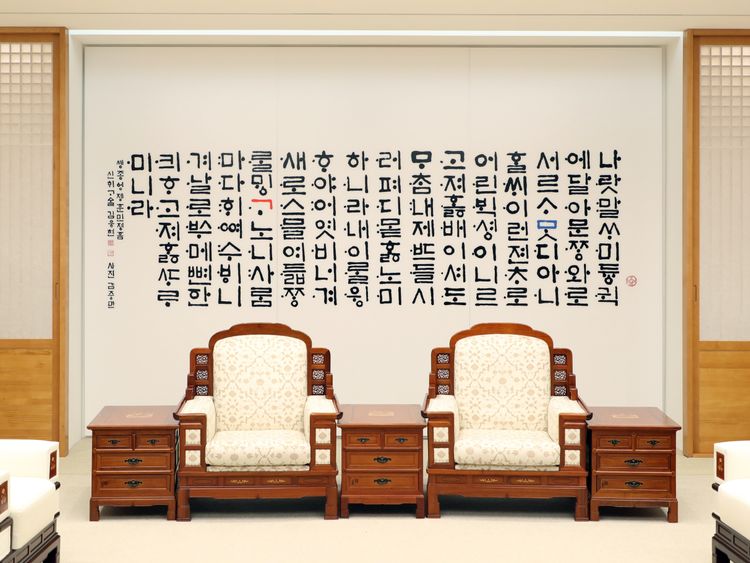 While final preparations are being made ahead of the Friday's meeting, those who have escaped the regime have been sending their own messages to the North on a beach near the border.
Defectors fill plastic bottles with rice, medicine and a USB stick containing footage from the outside world.
Once all are filled they thrown them into the water, hoping they will float to North Korea and show residents there what life without a dictator is like.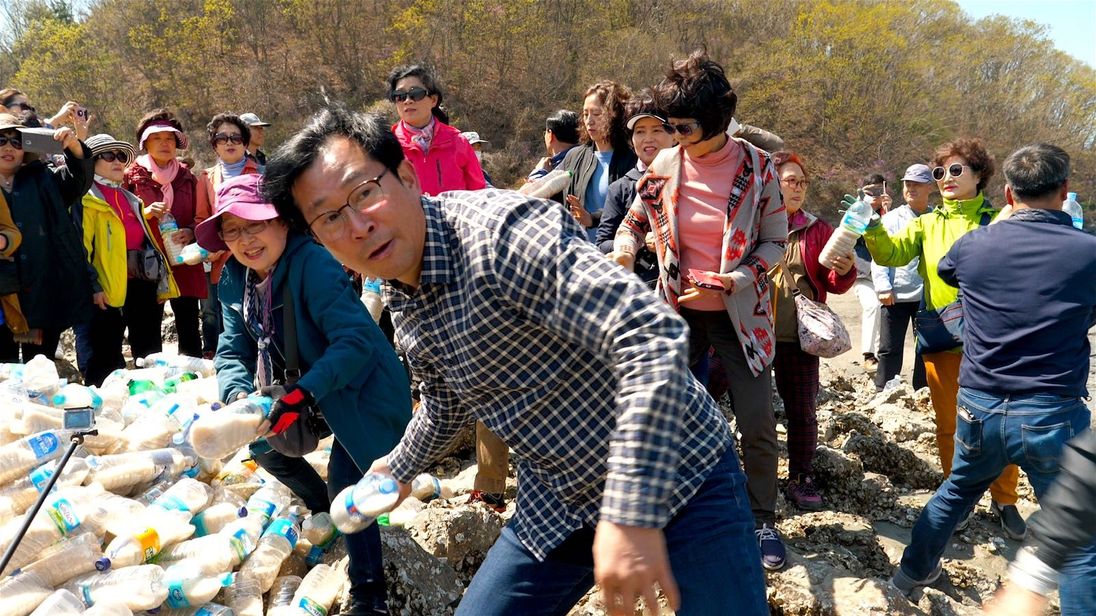 Seoul's ministers may believe they can negotiate with Pyongyang but survivors like Jung Gwang-Il, who fled torture and imprisonment, believe peace is only possible if Kim Jong Un is overthrown.
"By enlightening North Korean people, this will bring about peace faster because the people themselves will bring down the regime and establish a democratic society," he explained.
But politicians believe a diplomatic solution is still possible.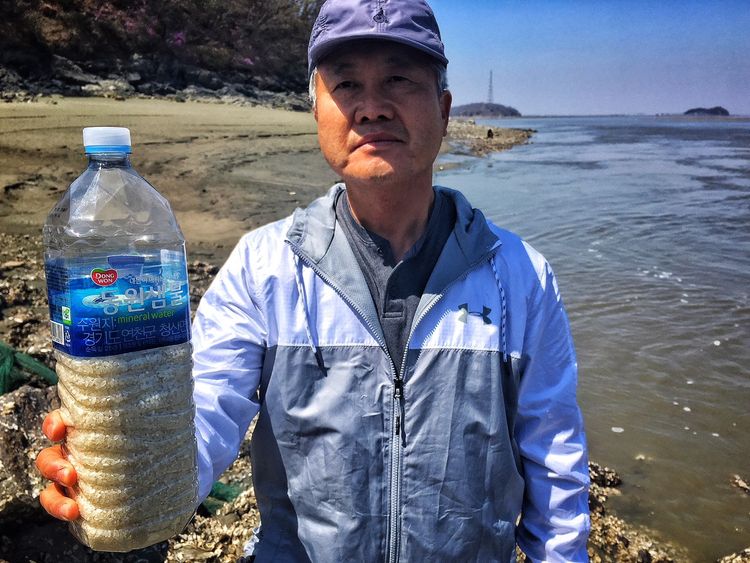 For almost 70 years the peninsular has technically been at war and the inter-Korean summit could be the first step towards lasting peace.
Friday talks are expected to produce more general declarations, short on specifics, and aim to lay the groundwork for the Trump-Kim meeting in May or June.
However, in the long-term, a refusal by Kim Jong Un to commit to denuclearisation could derail the whole process, anger President Trump, and have devastating repercussions for both the region and the world.