Animal rescuers have saved a neglected cat whose fur was so matted it had turned into dreadlocks.
Staff at the Animal Rescue League Shelter and Wildlife Centre in Pittsburgh said the pet's fur had been growing for years.
She was only discovered when her elderly owner, who has Alzheimer's disease, moved into a nursing home.
The cat, named Hidey, has now had a much-needed hair cut to remove around 2lbs of matted fur from her body.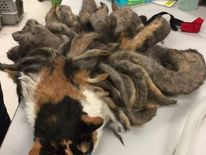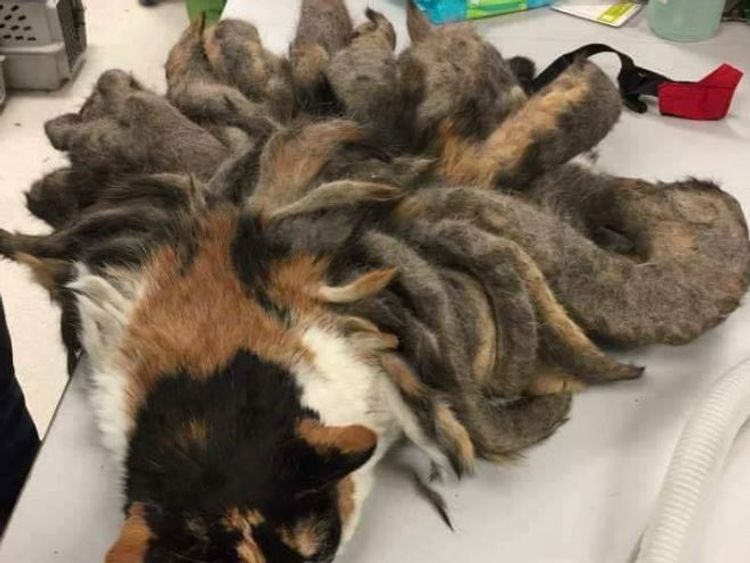 "She suffered from severe matting (dreadlocks, really), the likes of which had been neglected for years," the rescue group posted on its Facebook page.
"Our medical team shaved off the pounds of intertwined fur from her body and, needless to say, this cat is feeling so much better now!"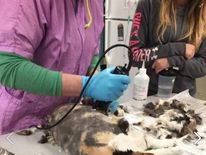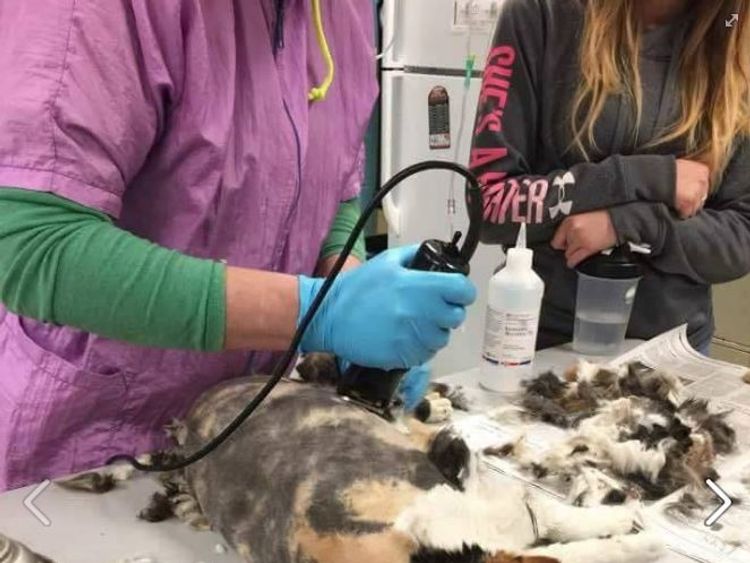 A now much lighter Hidey is due to be cared for by a relative of her previous owner, the post said, and will "finally have a chance at a happy and healthy life".
The rescue group also urged its Facebook followers to "not only check on the elderly in your community, but also check on their animals to prevent instances like this from happening in the future".