Iraqi forces have recaptured a government complex in western Mosul from Islamic State fighters.
Troops hoisted an Iraqi flag on top of the buildings in the Dawasa district and Lt Gen Abdul-Amir Raheed Yar Allah hailed the federal police as "heroes".
A Joint Operations Command statement said: "The heroes of the federal police and Rapid Response liberate the government building for Nineveh province and control the second bridge (Al-Hurriyah Bridge)."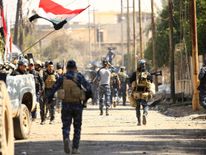 The operation to retake west Mosul – the extremist group's largest remaining urban stronghold – was launched on 19 February, but the advance had been hampered by several days of bad weather until a renewed push began last week.
:: Mosul battle lessons will help when IS fight turns to Raqqa
Lt Gen Yar Allah, who commands army operations in Ninevah, Mosul's provincial capital, said the troops also control the western side of a second bridge across the Tigris River.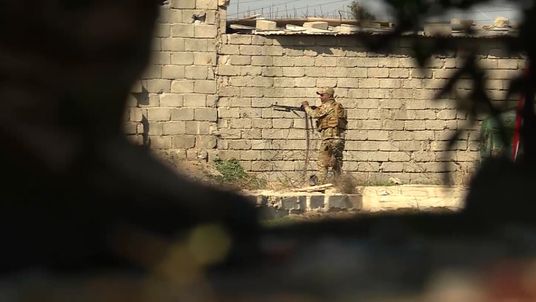 US-led airstrikes disabled Mosul's five bridges last year to isolate IS militants.
Eastern Mosul was declared "fully liberated" in February but the militants have carried out attacks there since then.
Fighting in west Mosul has forced more than 50,000 people to flee, the International Organisation for Migration said.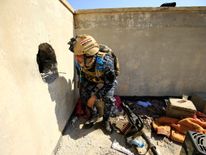 IS overran large areas north and west of Baghdad in 2014, but Iraqi forces backed by US-led airstrikes and other support have since regained most of the ground they lost.