Hundreds of anti-Putin activists have been arrested in Moscow and Saint Petersburg following a call for a "people's revolution".
Russian police say they have detained more than 260 activists in central Moscow on Sunday "for breaches of public order", in an unauthorised protest against President Vladimir Putin.
OVD-Info, a rights group that monitors detentions at political protests, has put the number at 380, saying that "13 were detained in Saint Petersburg and 346 in Moscow, who were taken to 19 police stations".
The protesters are believed to be linked to nationalist politician Vyacheslav Maltsev, whose Artillery Preparation (Artpodgotovka) movement has been declared extremist and banned in Russia.
The demonstration in two of Russia's biggest cities followed a call to protest by Maltsev, who seeks a "people's revolution" to oust President Putin.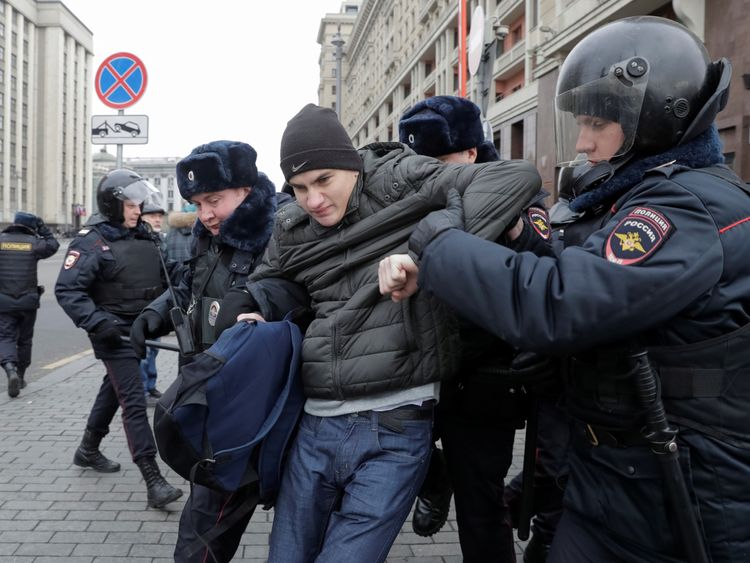 A state news agency has reported many of those detained were carrying knives, knuckledusters and rubber-bullet pistols.
The detentions come after police also detained dozens of people at an authorised nationalist anti-Kremlin march on Saturday's Day of National Unity.
Previously a little-known marginal figure, Maltsev ran for parliament last year as part of a coalition with former prime minister Mikhail Kasyanov.
The 53-year-old who calls himself a "Russian nationalist" has been accused of anti-Semitism and has a warrant issued for his arrest over accusations of extremism.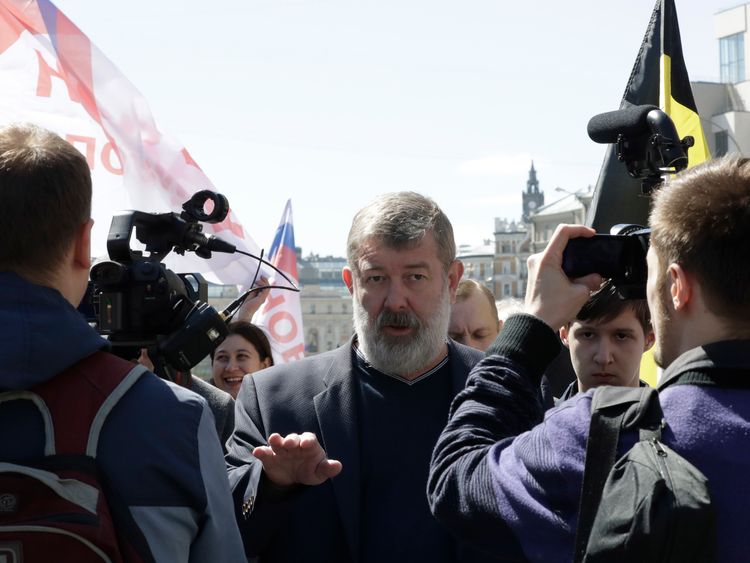 Russian security service said it detained a group of Artpodgotovka members who were planning "high-profile extremist actions" during the weekend.
These included setting fire to government offices and attacking police, the authorities claimed.
Mr Maltsev isn't the only opposition leader to call for organised demonstrations.
Alexei Navalny, who wants to stand against Putin in polls next year, has urged his supporters to hold unauthorised protests.
In June, more than 1,500 Navalny supporters were detained during a day of demonstrations.
In a video statement last week, Mr Navalny accused the authorities of intimidating Mr Maltsev and his supporters.
"People have a full right to gather, including on the fifth," Mr Navalny said.
"What the authorities are doing against Artpodgotovka and specifically Maltsev is an absolutely illegal outrage."