An actress has claimed Oscar-winning actor Geoffrey Rush touched her inappropriately three years ago, a court was told.
Eryn Jean Norvill alleges that the Australian actor, 67, touched her breast and lower back under her shirt while rehearsing for King Lear in Sydney in 2015.
She claims the actor, who plays Captain Barbossa in the Pirates Of The Caribbean series, also "made groping gestures in the air" around her torso and made "comments which contained sexual innuendo" and "lewd gestures".
The allegations were revealed in court documents submitted by Rush's legal team during a defamation case brought by Rush against Sydney's Daily Telegraph.
The case is about an article in December which said Sydney Theatre Company had received a complaint of "inappropriate behaviour" against Rush during the production of King Lear.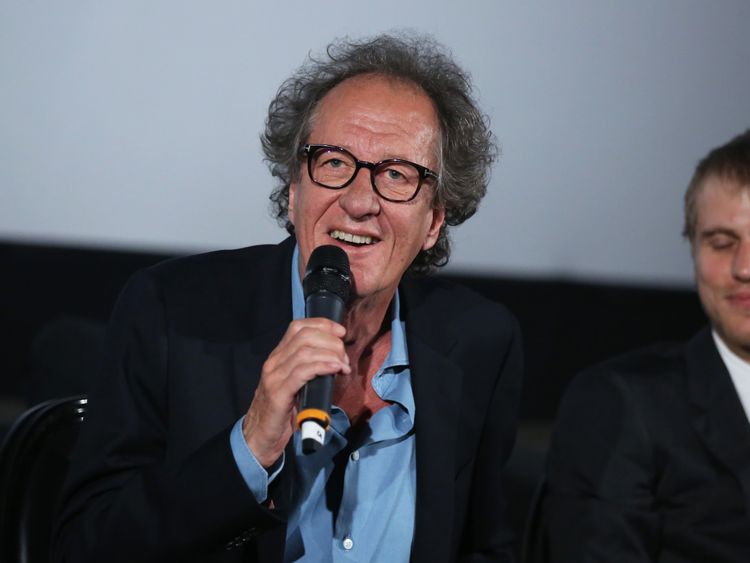 The trial was due to start in September but was delayed because Norvill eventually agreed to be added to the newspaper's witness list, with a sworn statement with details of her allegations.
Rush's legal team said the allegations by Norvill could not be considered "'scandalously inappropriate' or amount to 'sexual assault'".
The document said: "It could also not result in a finding that [Rush] is a 'pervert' or a 'sexual predator'."
The Daily Telegraph will use Norvill's statement in its defence against the defamation suit, which will be tried by a jury in October.
Rush's lawyer, Sue Chrysanthou, criticised the newspaper for publishing the original articles without speaking to Norvill.
"They did publish two front-page articles accusing my client of sexual misconduct when they had nothing," she said.