The torturing and killing of a puppy has shifted the political agenda in Turkey ahead of its general election.
Turkish police arrested a man after shocking images emerged online of the maimed animal, which had its four paws and tail cut off, sparking outrage in the country.
The dog was found in a forest in the Sapanca district in the northwestern province of Sakarya and taken to a vet for treatment, but later died during surgery on Friday after fighting for its life for two days.
The issue has been taken up by rival politicians in the close run contest, in which the country's strongman president is standing on a platform that would see his powers enhanced.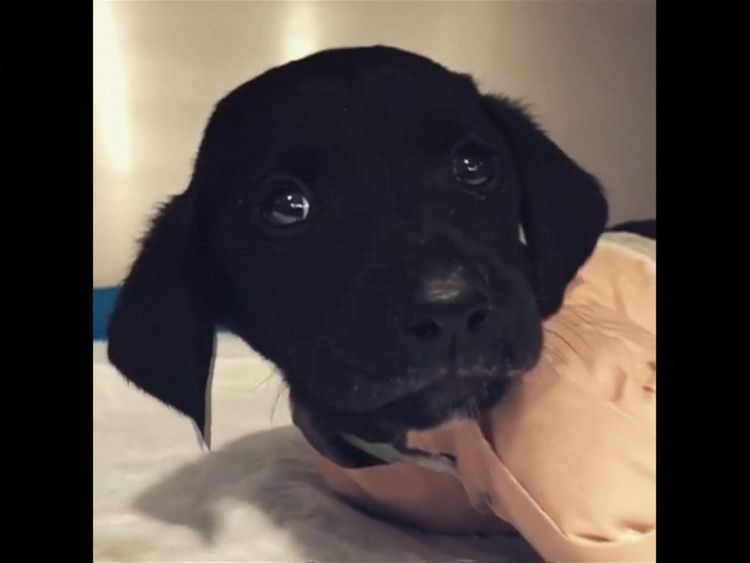 President Tayyip Erdogan told an election rally in Istanbul on Sunday that animal rights laws would be amended if he is re-elected.
He said police had detained a construction machine operator on Saturday in relation to the puppy's death, adding: "Whether at home or on the street, we will take the law into consideration and evaluate it.
"This operator was arrested today. The authorities in Sapanca ordered his arrest.
"There is nothing acceptable about this, but it is very important to show this awareness," he said.
But Iyi Party leader and presidential candidate Meral Aksener appeared to suggest it was under Mr Erdogan's leadership – first as prime minister and later as president – that the conditions in which the puppy was abused had emerged.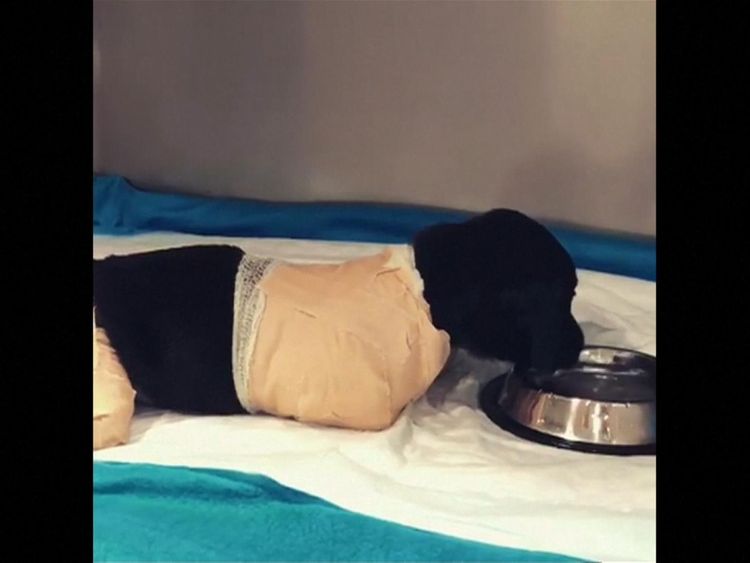 She said on Twitter: "This brutality against a small being is a painful manifestation of the loss of values in our country.
"I hope to God that those who hurt a small puppy find what they deserve in the afterlife.
"If only they would do so in this world with the correct laws as well," she added.
Government officials and other opposition politicians also condemned the act and called for stricter measures against those mistreating animals.
The rare show of unity came after footage showing the puppy's injuries drew outrage on social media.
Animal rights groups have said that Turkey's punishments for animal cruelty are too lenient and that parliament has made little progress in animal rights legislation, which has been on the agenda for months.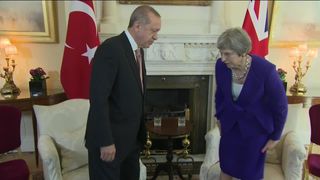 Turkey's animal protection laws prohibit intentionally mistreating animals and causing them physical and psychological pain, but critics say they do not go far enough.
Some media and NGO reports say there are serious welfare concerns with stray animals – such as dogs poisoned or being neutered by unqualified personnel – and then returned to different locations from where they were caught.
Turkey's next president will be elected using a two-round system, with the first round of votes taking place on 24 June and the second on 8 July.
Several recent polls have suggested Mr Erdogan's ruling AK Party could lose its parliamentary majority, which would stall his plans for a new executive presidency.