An Apple Watch has allegedly been used to gain the upper hand in a baseball game between two of the sport's biggest teams.
It is claimed the device was used by the Boston Red Sox to let a batter know what sort of ball to expect from a pitcher.
During a game the catcher will typically hold up a number of fingers to tell the pitcher what sort of ball to deliver.
Because the batter is in front of the catcher, he cannot see the signals.
A certain velocity or trajectory may be chosen.
The signals, known as signs, are sometimes 'stolen' by a member of the batting team who sees them and quickly manages to relay them to the batter.
This is within the rules, but using technology is not.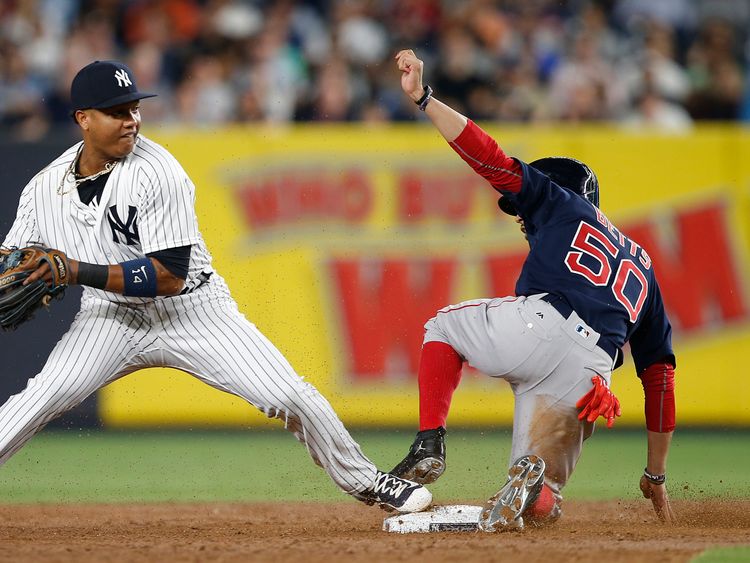 An investigation by Major League Baseball found the Red Sox had received information from someone watching video of the catcher, the New York Times reported.
That person would then get in touch with the trainers in the dug-out via an Apple Watch, and they would somehow pass the message on to players on the field.
An investigation began after the New York Yankees complained about the conduct of the Red Sox during a three-game series in Boston last month, the newspaper said.
Yankees' general manager, Brian Cashman, filed a detailed complaint with the Commissioner of Baseball's office, it added.
In the American League East, the Red Sox are in first place, the Yankees in second.
The Red Sox have apparently filed a complaint against the Yankees, alleging they use a camera from their YES television network to steal signs during games.
It is something the Yankees have denied.