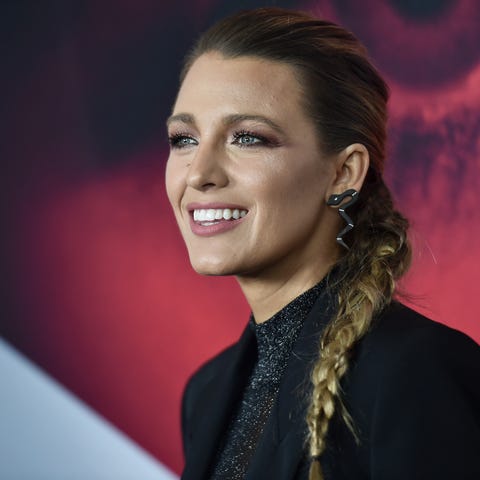 Getty ImagesSteven Ferdman
Hey, Upper East Siders! Blake Lively may be heading back to our TV screens very soon, but not in the way you think. No, this isn't the Gossip Girl reboot we've been pining for—Leighton Meester already revealed she has no plans of revisiting Blair Waldorf. Lively is in talks to produce a scripted series centered around the world of fashion with shopping/streaming behemoth Amazon, according to The Hollywood Reporter.
Advertisement – Continue Reading Below
Jennifer Salke, head of Amazon Studios, called the A Simple Favor actress "a force of nature: ambitious, smart and talented" when she announced plans to work with Lively on the show during the Vanity Fair New Establishment Summit on Wednesday.
Details about the Lively-helmed show remain scarce, but the show will likely have a shopping component, presumably for viewers to directly shop the pieces from the show. Where was this when Serena van der Woodsen wore that yellow ruffled Ralph Lauren dress in season one?
"Blake also has a huge appetite for a big scripted show with a really interesting writer who I can't talk about yet that she's targeted who will bring to life a scripted show that will be excellent and culturally relevant and original and all those things, but it will also have a connection to a merchandising opportunity," Salke told Variety. Salke didn't confirm or deny whether Lively will also star in the series, but teased that the deal is "a moment from done."